EMPLOYERS
Employers want to post a job?
CLICK HERE to submit your listing.
All submitted job listings will be posted for ONE month unless OAPA is notified by the employer that the position has been filled.
There is a $50 fee for regular text ads.
NEW Online Advertising Rates
OAPA now offers graphic ads within our right hand column for both the Job Seekers & Job Employers sections of the OAPA website. Graphic ads will appear on the site for 3 months. All graphics must be supplied in .JPG or .PNG format within the specified max pixel dimensions below. Rates are as follows:
$100 – Small graphic ad (252 x 200 max pixels)
$500 – Large graphic ad (252 x 400 max pixels)

Dayton Center for Neurological Disorders

The Dayton Center for Neurological Disorders(DCND), the area's largest, most comprehensive neurology practice, is in search of a licensed PA. Responsibilities include but are not limited to patient assessments, history taking, physical exam, treatment plans and other duties within the scope of authorization by the Ohio State Medical Board. Experience is preferred but not required. Salary is commensurate with experience. Excellent benefit package including 401(k) and profit sharing. Hours are 8am to 5pm Monday thru Friday, no weekends or holidays. Please visit our website at www.dcndinc.com.

Indiana University Health Arnett, an effectively integrated healthcare system located in Lafayette, IN, has excellent opportunities for Nurse Practitioners and Physician Assistants to join us in our mission to improve the health and quality of life in the communities we serve.
Knox Community Hospital
Physician Assistant
We are looking for a Physician Assistant that is comfortable seeing children and adults to work part-time Wednesday and Friday from 6a-3:30p at the Standard Jig Boring Service at 3360 Miller Park Road, Akron, Ohio 44312.

This position is responsible to assess, evaluate, diagnose and initially treat patients of all ages, who present any symptom, illness, injury or condition and provide services necessary to ameliorate minor illnesses or injuries' stabilize patients with major illnesses or injuries and to assess all patients to determine if additional care is necessary within the privileges granted by the Board of Trustees and the written agreement with the supervising physician. Privileges do not include care of patients on an in patient basis. No privileges to admit or perform scheduled elective procedures with the exception of procedures performed during routine Urgent Care center follow up visits.

Requirements Include: Ø Masters or higher degree licensed by the State Medical Board of Ohio. Ø Current certification by the National Commission on Certification of Physician Assistants (NCCPA) required. Ø Advanced Cardiac Life Support (ACLS) and Pediatric Advanced Life Support (PALS) Certifications required. Ø Current American Heart Association (AHA) Healthcare Provider CPR (BLS) certification required Ø Must be privileged to practice by the KCH Board of Trustees.
Contact Mike McKinley: 740 393-9021, Fax740 399-3170, Email mike.mckinley@knoxcommhosp.org Ohio Dominican University
Clinical Faculty
Ohio Dominican University is seeking dynamic, energetic, and knowledgeable individual to serve as clinical faculty with mixed academic and clinical coordinating duties in its new master's-level program in physician assistant (PA) studies. This 12-month, non-tenure position includes a salary commensurate with qualifications. The first class matriculated in July 2012. We are interviewing and seating candidates for the second class beginning in August, 2013. It is expected the successful candidate will begin July, 1, 2013 at 0.5 or 1.0 full-time equivalent depending on applicant and program's needs. Ohio Dominican University
Program Director, Department of Physician Assistant Studies
Ohio Dominican University invites applications for a Program Director with the Department of Physician Assistant Studies in Columbus, Ohio, to begin as soon as possible.
The Ohio State University Wexner Medical Center

Physician Assistant Neuromodulation

The PA will provide neurosurgical and neuromodulation health care services to patients being managed by the Ohio State University Neuromodulation center. The OSU Neuromodulation Center is a nationally recognized multidisciplinary, innovative and state-of-the-art program for patient care, education, applied research and innovation. The Center offers comprehensive and advanced treatments for patients with chronic disease and disability. The PA will work directly with the neurosurgeons in the Center who perform surgical procedures such as deep brain stimulation (DBS), spinal cord stimulation, peripheral nerve stimulation, cortical stimulators, lesioning procedures, gamma knife radiosurgery, and resection surgeries.

Surgical conditions managed by the Center include patients with Parkinson's disease, essential tremor, dystonia, spasticity, epilepsy, facial and headache pain, as well as other chronic pain conditions. The Center is also involved with multiple research projects involving different neurological, behavioral and psychological conditions.

The PA will be an integral part of the team who will work closely with the center director and the neuromodulation team in surgical procedures as well as pre and post-operative inpatient and out-patient care. The broader team includes neurologists, psychiatrists, psychologists, physical medicine and rehabilitation specialists, pain management specialists, fellows, residents, medical students, NP, nursing, clinical coordinators, medical secretaries and a research team.

The duties will include the following:
Providing surgical assistance during surgeries.
Performing pre/post-op evaluations.
Manage patients in the pre-op, operative, and post operative conditions
Performs complete histories and physicals on patients of all ages to establish and record patient's current health status and to develop a working diagnosis and treatment plan
Provide continuing medical care, including daily examinations, writing orders, chart notes, discharging patients and completing discharge summaries. Follow-up with patients after discharge

Requirements
- Graduate of an A.M.A.-approved Physician Assistant Program.
- Master's degree in Physician Assistant Studies and licensure in Ohio.
- Must have an Ohio license to practice as a PA and eligible to apply for licensure to prescribe from the OSMB.

Neuro experience desirable but not required

Ability to function both independently and in collaboration with a multidisciplinary team, must have the ability to work with multi-disciplinary teams.

Strong communication skills, problem solving, organization and teamwork.

ExpDate................. 6/8/13
ContactPerson........... Tammy Ament
Phone................... 614-293-4396
Fax..................... 614-293-6870
Email................... tammy.ament@osumc.edu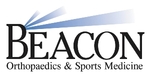 Beacon Orthopaedics and Sports Medicine
Beacon Orthopaedics and Sports Medicine (Cincinnati, Ohio) currently has an opening for a Physician Assistant with Dr. Ian Rodway in the Beacon Spine Center. Must be NCCPA certified and graduate of Physician Assistant program and have 2+ years of experience in Orthopaedics and/or Surgery is preferred. New grads are welcome to apply. Clinics are held at our Sharonville, Western Hills and Anderson locations. Surgery takes place at our Sharonville Surgery Center, West Chester Medical Center and Good Samaritan Hospital. This full time position is eligible for benefits such as Medical, Dental and Paid Time Off.
EOE Candidates may contact Becky Mitchell, HR Director at 513-354-7663, bmitchell@beaconortho.com or fax a resume to 866-313-9107.
---
Blanchard Valley Medical Associates

Physician Assistant - Internal Medicine

Full-time opportunity in our well-established multi-specialty practice for an NCCPA-certified Physician Assistant to work with our six Internists in providing exceptional primary care to our patients.

Competitive salary and excellent benefits.

Contact Crystal Clark at 419-424-0380, ext. 3185 or cclark@bvma.com
---
Comprehensive Care Anesthesia Services
We have a need for a full time PAC with ability to write prescriptions. We are an expanding Pain Management practice with 3 locations. We currently have one PAC that is covering all three location we are in need of a full time PAC to assist with this rotation.
Please send CV to CompCareAnesth@aol.com or fax to 330 834 4789 by 04/01/2013.